Family Counseling at Harbor House
"Family is the anchor that holds us through life's storms."
Harbor House knows addiction affects the entire family. The family unit may sustain damage due to the emotional, social, and financial stresses created by substance abuse. The healing process will begin through open dialogue and education offered by family counseling. Harbor House strongly encourages all family members to take part in the treatment process by attending our weekly meetings. Help bring harmony to your home with Harbor House.
Harbor House defines family as traditional, extended, or elected.
Elected families are those people you are close too without sharing ties of blood, marriage, or common law.
Mend the Broken Bonds with Harbor House's Family Counseling
Family therapy at Harbor House begins with a conversation. All family members will have a voice to discuss the painful issues that have arisen due to living with substance abuse. We will focus on identifying critical issues in the home that may be fostering continued substance abuse. We can help you change the dynamic in the family home with education focused on dealing with the fundamental issues with a new, positive perspective.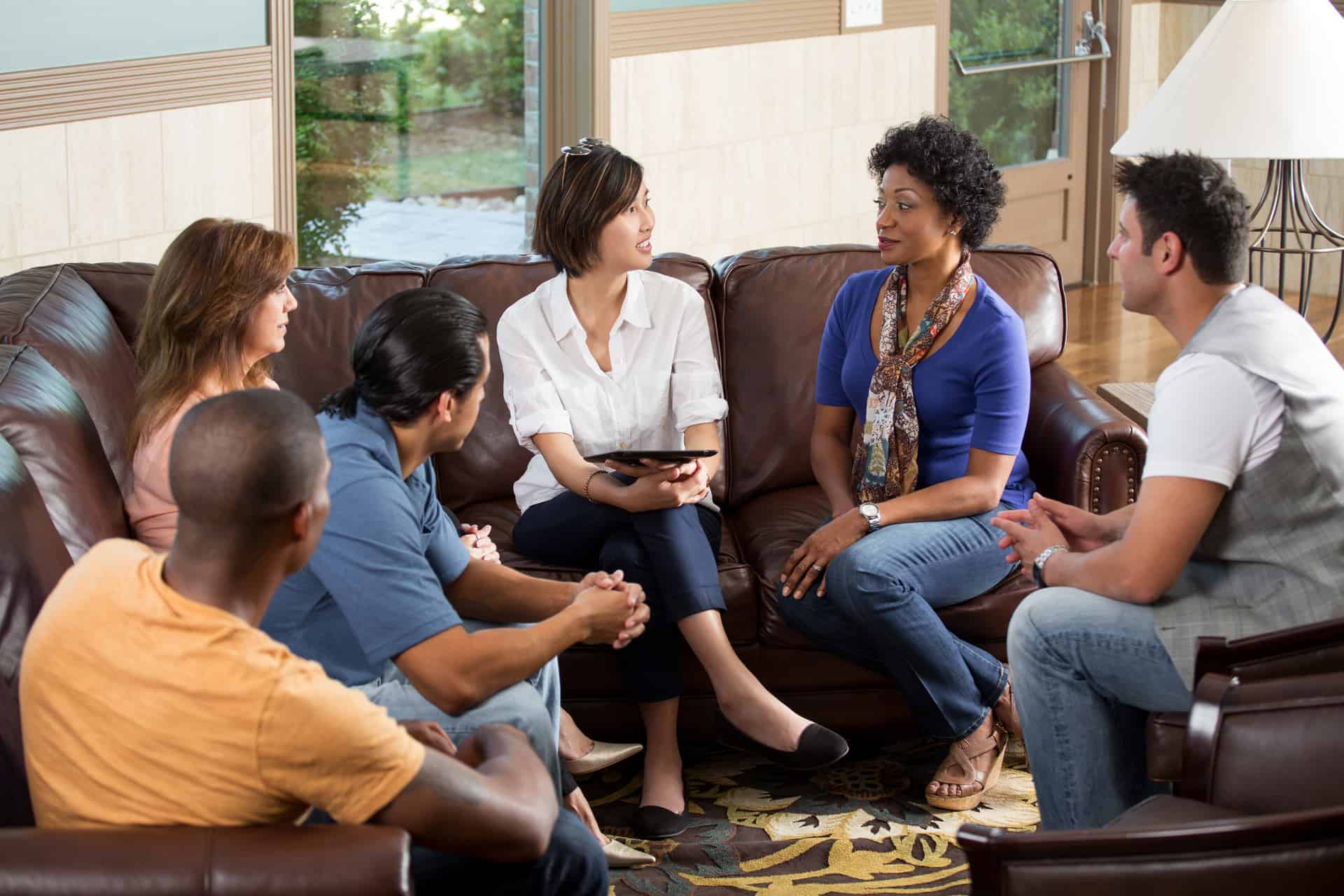 Some of the issues that will be discussed:
Harbor House Family Counseling Objective
Our main objective for family counseling is to strengthen the bonds between family members while ensuring the home is a safe environment for everyone. Transitioning is extremely difficult for most people leaving rehabilitation and entering a life of sobriety. A caring and supportive family who has taken the time to work toward positive changes will help lessen the chance of a loved one's relapse into substance abuse.

Be a part of your loved one's healing process with Harbor House's weekly family counseling sessions. Assist your loved one in reconnecting and rediscovering a life of sobriety.